Attackers are using novel paths in your cloud……….
and it takes a team to beat them!
Description
Recent attacks have revealed attackers using lateral movement techniques to compromise cloud environments and reach their primary targets, those being critical systems or private data.  To thwart this technique, it's imperative to visualise these lateral movement paths and galvanise as a security, cloud and developer team to not only quickly identify and remediate, but prevent attacks.  In this webinar, you will learn about:
what maximum visibility looks like in your cloud environment/s
what lateral movement paths attackers are taking in cloud environments
what is a toxic combination and why context is king for securing your cloud/s
how defenders and builders become a team to rapidly remediate and prevent lateral movement attacks
what technologies are available today to address this unique challenge
Join us as we talk about cloud security as a team sport and we will be joined by Rajiv Prasad who will talk about how BNZ have transformed to adopt a more modern approach to cloud security.
Webinar Time
Thursday 3rd August 12pm – 1 pm (NZT)
Duration
01:00:00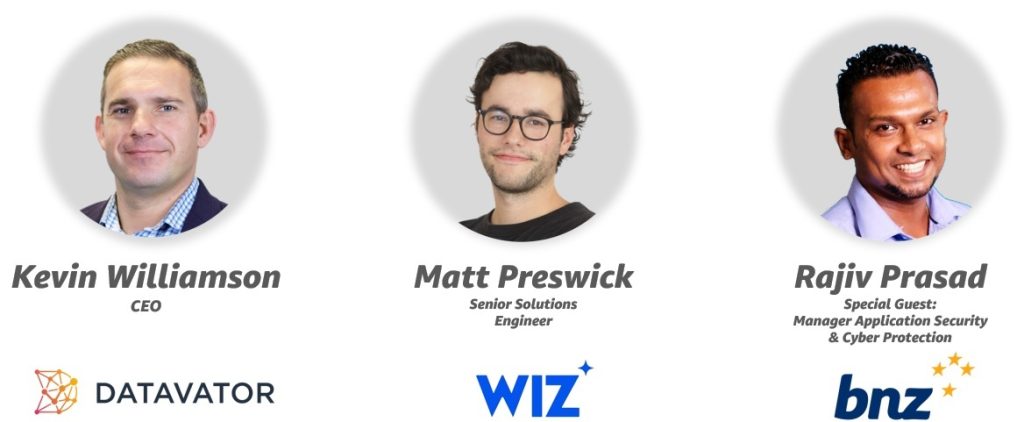 Wiz Webinar
Webinar with Datavator and Wiz
Protect your business with datavator's cutting-edge Cyber Security Automation and DevSecOps solutions. Our expert team will help you stay ahead of evolving threats and keep your sensitive data secure. Don't wait until it's too late – schedule a consultation today and take the first step towards peace of mind.